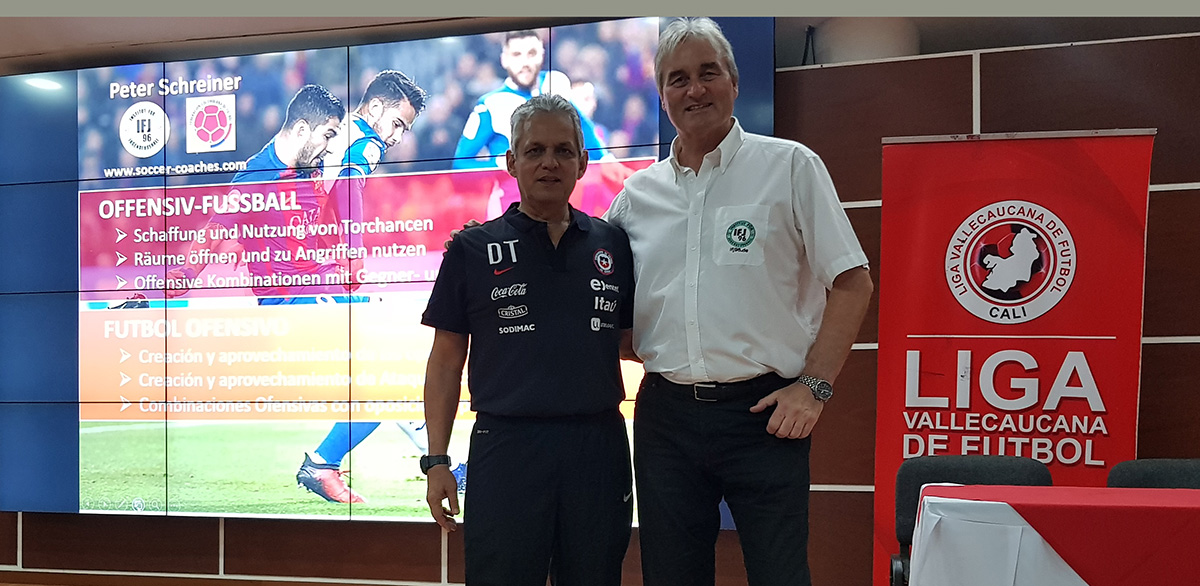 From 22th to 24th of April 2018 Peter Schreiner presented his new program Attacking Soccer – Open and use space to create shooting chances. Reinaldo Rueda (National coach of Chile, former coach of Honduras, Equador and Colubia) and the Columbian federation of valle de cauca invited Peter Schreiner to hold 4 Seminars.
In the first seminar (23rd of April) there were 140 coaches of the Columbian Federation.
The second seminar (24th of April) was in the National Academy of Sports with more than 300 students.
All seminars started with a classroom session of 90 minutes – and in the afternoon there were practical sessions of 2 hours. Peter Schreiner showed shooting drills, small sided tactical games and competitions to improve attacking skills, passing through the gap, clever behaviour at the offside line and timing in passing combinations.