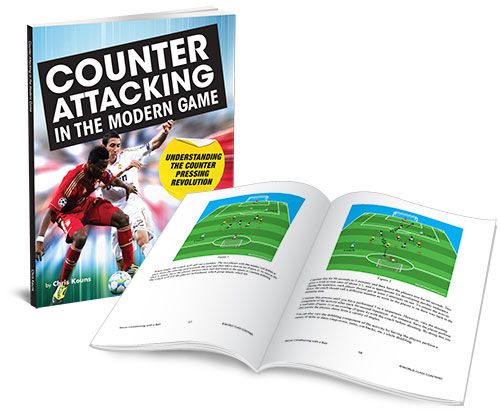 What's the best way to beat a team that's got better technique? Hoping strikers get on the end of a long ball? Play a 10 man defense and hope you can get a lucky goal?Or being smart and using your opponent's technique against them by counter pressing?
Jürgen Klopp is showing just how successful this can be with the tactics he first pioneered with back to back German Bundesliga championships with Borussia Dortmund and now with Liverpool in the EPL.
Counter-Attacking in the Modern Game – Understanding the Counter Pressing Revolution is a special guide focused on how to teach your teams how to press high, force turnovers and then harness counter attacks just like Klopp does with Liverpool and many top German teams do.  Counter-Attacking in the Modern Game will give you a tactical edge on how to win.
What's covered in Counter-Attacking in the Modern Game

Counter-Attacking in the Modern Game gives you both the tactics and the drills for harnessing Counter-Attacking to beat more technically advanced opposition. This includes:
Modern counter pressing details – A guide to positioning, mentality, tactical considerations and other factors that contribute to attacking success.
Understanding modern counter pressing – The phases of counter pressing and player attributes to encourage.
Modern architect Jurgen Klopp – How the former Borussia Dortmund coach developed the option orientated style.
The possession presser Pep Guardiola – How Bayern Munich's ex supremo used zonal orientated counter pressing.
The power presser – The man orientated approach of former Bayern Munich coach Jupp Heynckes.
Swashbuckling pressing – The ball orientated style of Bayer Leverkusen's Roger Schmidt.
Counter-Attacking training sessions – A total of 13 sessions comprising of 3 or more drills covering all the key skills your players need, including possession, passing, pressure and, of course, slick Counter-Attacking.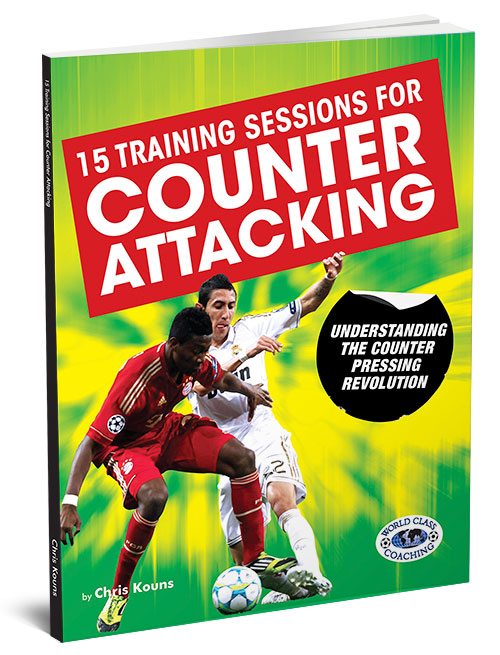 And get this FREE eBook with your purchase
There was so much quality material that we couldn't fit it all into the book.  We had 15 counter attacking training sessions that we couldn't find room for.
So we have put them into an eBook, 15 Training Sessions for Counter Attacking, that we will give you absolutely free with your order of Counter Attacking the Modern Game.