What is the aim of soccer-coaches.com?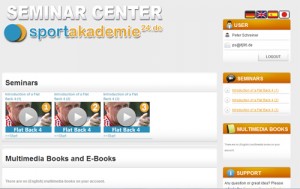 Soccer-coaches.com will bring prominent speakers to you home. The video recordings and PowerPoint presentations convey the impression that you take part in the seminar.
What about the questions you can ask in a seminar?
There is a contact form, so that you can ask questions directly to the speakers. These will then be answered by our speakers!
That's the difference to a DVD or a book – a real seminar feeling!
In Germany a great success!
The seminar series "Zonal Defending" with its 14 online seminars is a great success in Europe. Now they are translated to English (voice over).
Ralf Peter (DFB coach, author of many books and DVDs and teacher for the top coaches in Germany created a complete program for zonal defending.
Other top-presenters will follow!